Please take note of the following on the day of your bus service:
30 minutes before scheduled pick-up timing: check-in to retrieve 4 digit code and to track the bus.

Launch and log into the ShareTransport app
Tap on "Passes", bottom right corner
Tap on the pass you'd like to use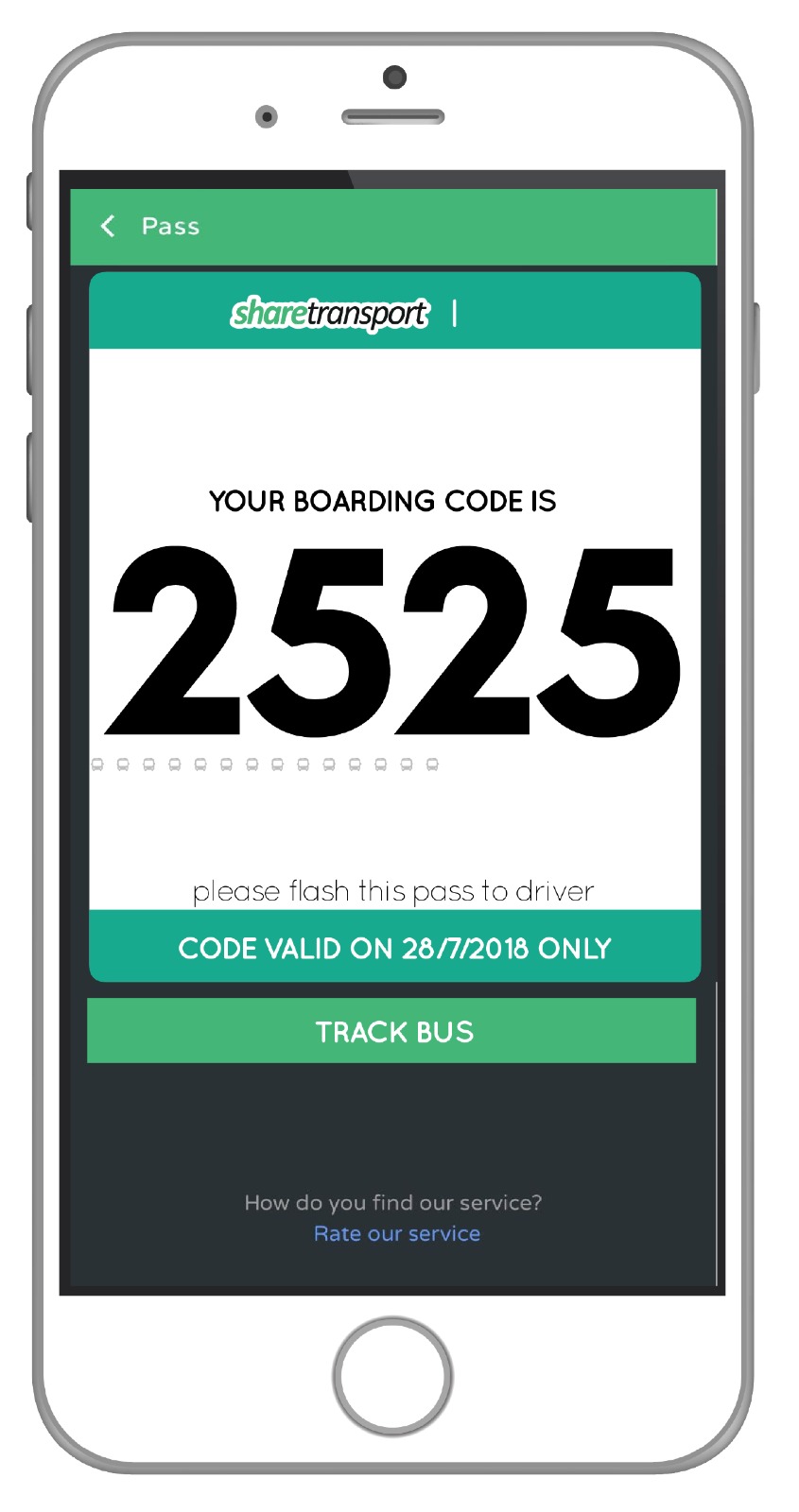 A new code is generated every day, only those with a valid pass for that day will be able to generate a code that tallies with the driver's records. This is to prevent those with an expired pass or those who have not paid for the ride from boarding.
Upon tapping into "Track Bus", it gives a real-time update of your bus whereabouts.
At least 5 minutes before scheduled pick-up timing: arrive at pick-up stop and keep a lookout for the signage (refer to the image below) on the bus and live tracking on the app.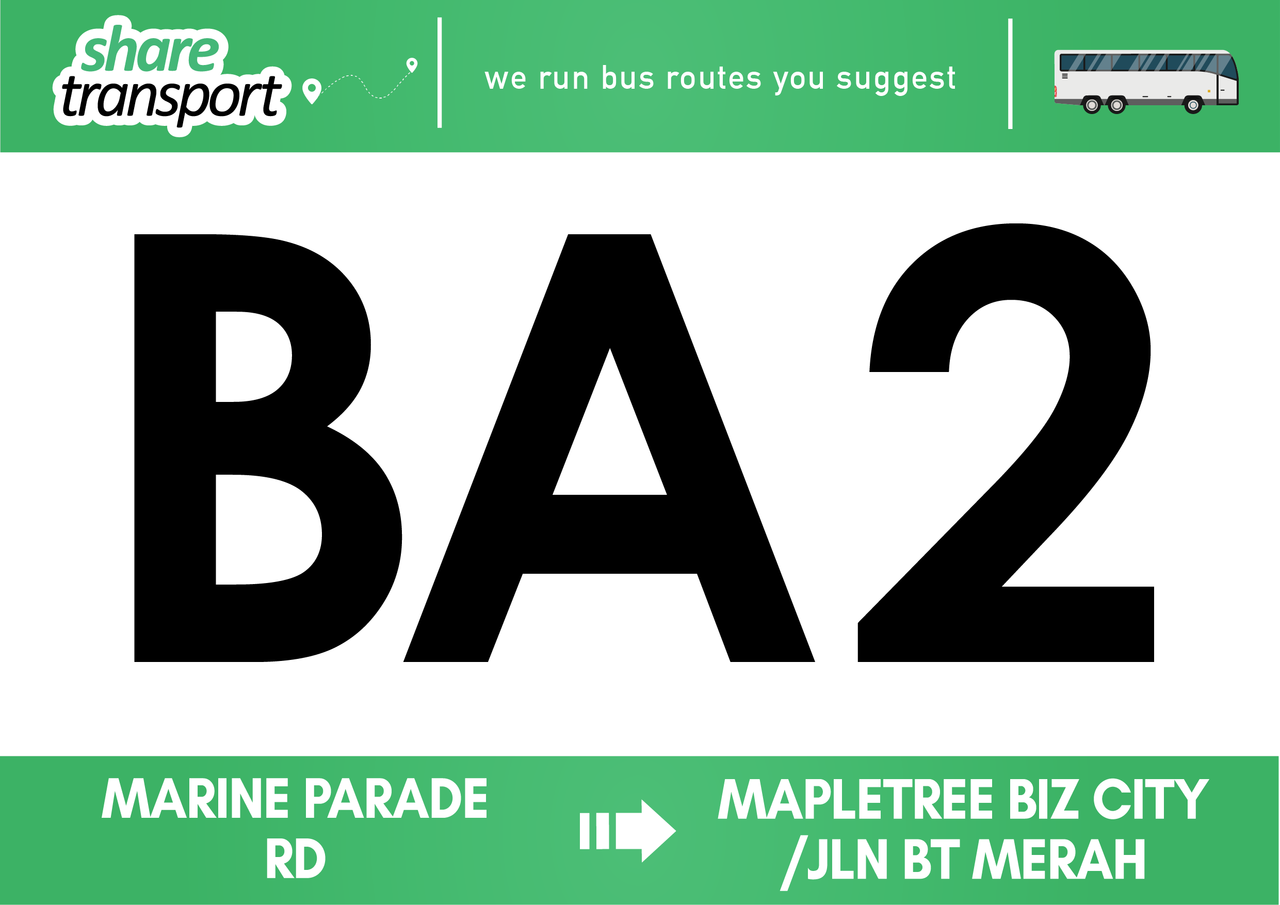 Bus approaching: stand at a prominent spot and flag for the bus to allow the driver to easily identify you.
Boarding: show driver the 4 digit code. The driver has the right to refuse boarding if the code does not tally with his records.